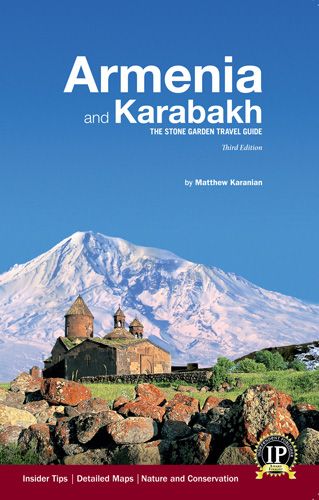 About
Kurkjian Images is a Los Angeles-based independent photojournalism company. Our work has been published in numerous newspapers, magazines, books, and documentaries around the world. Our photography and writing have been featured in the acclaimed photography book Out of Stone, the photography-based guide book Edge of Time: Traveling in Armenia and Karabagh, and more recently in The Stone Garden Guide: Armenia and Karabakh.
In February 2013, the Third Edition of The Stone Garden Guide: Armenia and Karabakh was released. The Stone Garden Guide has received several publishing awards. This photography–based guide book features photographs from Kurkjian Images and highlights ecology and conservation.
For more information visit www.ArmeniaTravelGuide.com.
Our images have also been shown in several PBS-TV documentaries and our work has been featured on National Public Radio (NPR).
Our features on photography, traveling, social issues, and the environment have been published in newspapers and magazines of wide distribution in the US, Europe, Canada, and Asia. A partial list of publications includes:
Los Angeles Times
Armenian Reporter International (US)
Armenian Weekly (US)
Armenian International Magazine (US)
American Society of Media Photographers Bulletin (US)
CNN Traveller (UK)
Czech Airlines Review, In-Flight Magazine of Czech Airlines (Czech Republic)
Frommer's Budget Travel (US)
Global Adventure (UK)
Hartford Courant (US)
Impressions, In-Flight Magazine of British Airways (UK)
Photo District News (US)
Photo Life (Canada)
Photographer's Forum Quarterly (US)
Photo World (US)
Transitions Abroad (Canada)
Traveler's Outpost (Canada)
Yerevan Times (Armenia)
Yerevan Courier (Armenia)
Zest Air Magazine (Hong Kong/Philippines)